Products
High Speed Braiding Machine
Double Head Braiding Machine
Yarn Braiding Machine
read more..

Services
We have a wide range of high speed braiding machines with special features.. read more..

Contacts
Phone: +91-79-22174890, 65445501
Email:info@braidwellmachines.com read more..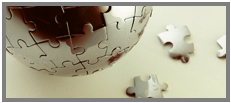 Welcome to
Braidwell
Machines Co.
Braidwell Machine Co.,is a Specialist of Braiding Machine.It possesses a young team with great passion and energy in developing and producing braiding instruments.Braiding machine manufacture is a field which combines new ideas, advanced technologies and rich experiences. Braidwell machine co. has more than 22 years of experiences in braiding machine business. Completed and consistent assembly line is equipped and covers program design, product development, and manufacture of equipment parts.
Our current items include many models covering every single business sector. Offering high quality units, reasonable prices, and friendly after-sales services are our priorities. Growing with customers and work for mutual benefits are always our mission.
Read More..